Our Presenters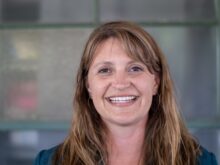 Christa Wiens
Human Trafficking Prevention Education Coordinator
Christa Wiens is the Prevention Education Coordinator for Central Valley Justice Coalition, a non-profit organization working to prevent human trafficking in the Central Valley of California and beyond. In five years with the organization, Christa has created numerous classes and presentations and taught thousands of adults and young people to understand and identify human trafficking. Prior to working with the Central Valley Justice Coalition, Christa was a public school teacher in California and in Oregon. Between teaching and being a mother to her four young children, Christa's passion for ensuring the best future for young people runs deep. She is currently working towards her Master of Arts in Ministry, Leadership, and Culture at Fresno Pacific Biblical Seminary.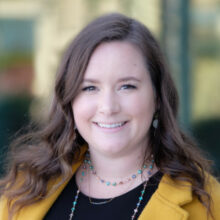 Sarah Johnston
Program Manager at Fresno EOC Central Valley Against Human Trafficking
Sarah is a victim advocate and community leader. In her current role as the Program Manager for Fresno Economic Opportunities Commission's Central Valley Against Human Trafficking project. and Chair of the Central Valley Freedom Coalition, she leads the Anti-Trafficking movement in the Central Valley of California. During her 3 years with the project, she has served as both the Outreach Coordinator and Case Manager providing comprehensive trauma-informed client services, advocacy, outreach, training, public awareness to a six-county region including Fresno, Kern, Kings, Madera, Merced, and Tulare counties. Sarah has experience in providing comprehensive services to victims of trafficking and has facilitated training and education on human trafficking-related issues. Prior to joining Fresno EOC, Sarah worked with the HOPE Anti-Human Trafficking Program at the International Rescue Committee in Sacramento. She has a passion for eradicating human trafficking and developing a community-wide trauma-informed response to address the injustices in her community, especially those suffered by women and girls. Sarah has a Bachelor of Arts degree in Political Science and International Relations and a Minor in Human Rights from the University of California, Davis. Sarah is passionate about creating local and regional partnerships and firmly believes it is only through collaboration that we can end trafficking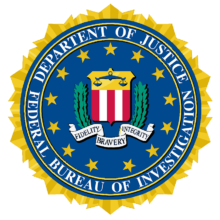 Josh Ratzlaff
FBI Special Agent
SA Ratzlaff spent 13 years in technology before becoming an FBI Special Agent in 2008. Since joining the FBI, SA Ratzlaff has spent most of his career working crimes against children, human trafficking, and gang enforcement. SA Ratzlaff was stationed in New York state and San Diego prior to coming to Fresno in 2014.
Holly Peacock - Hickey
FBI Victim Specialist
Holly Peacock-Hickey is a Victim Specialist with the Federal Bureau of Investigation. She has an undergraduate degree in Criminology and a graduate degree in Marriage, Family Therapy. She is one of 2 Victim Specialists in the Sacramento Division and works out of the Fresno and Bakersfield Resident Agencies. She provides federally mandated services to victims in federal investigations which include such crimes as human trafficking, bank robbery, child kidnapping, child exploitation, and financial fraud of elders. She works closely with Special Agents in furthering the cause of justice and upholding the rights of victims according to the Attorney General Guidelines for Victim and Witness Assistance.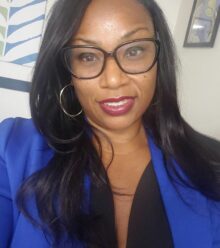 Miiko Anderson
Fresno County ADA
Miiko Anderson has served as a prosecutor for over ten years, where she vertically prosecuted Gang and Domestic Violence cases as a specialty unit prosecutor. She has successfully tried and obtained convictions on serious and violent cases, including spousal rape, forced oral copulation, aggravated mayhem and attempted murder with related gang enhancements.
In April of 2016, Miiko established and leads the Fresno County District Attorney's Human Trafficking Task force which is comprised of multiple law enforcement agencies including FBI, Homeland Security, US attorney's Office as well as various local agencies. The goal of the task force is to share intel, develop successful investigation techniques, aggressively and comprehensively combat human trafficking, and promote public awareness.
Miiko has worked to educate the public and law enforcement on human trafficking. In collaboration with Fresno PD's vice unit, she has trained patrol officers on how to identify, respond and effectively investigate suspected human trafficking cases. Miiko has also provided Mandatory Continuing Legal Education to attorneys on the topic of Human Trafficking. Miiko was invited a closed meeting with Senator Diane Feinstein and other stake holders to discuss the challenges with prosecuting human trafficking cases.
In September of this year the Human Trafficking Unit was formed in the Fresno County District Attorney's Office and Miiko was designated the sole prosecutor. As a result, Miiko has successfully tried and convicted multiple human traffickers, and has obtained multiple life sentences for the most egregious traffickers.
Miiko also serves as member of the Board of Directors for Breaking the Chains, which is a non- profit organization dedicated to providing long term resources to survivors of human trafficking.
In November 2017, Miiko was awarded the Courageous Prosecutor of the Year for her tireless efforts to combat human trafficking.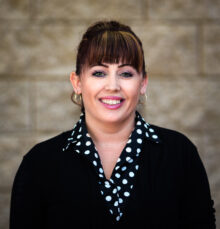 Debra Rush
Breaking the Chains, Founder / CEO / Survivor
Debra Rush is the Founder and CEO of Breaking the Chains, a charitable 501 (c) 3 organization in the Central San Joaquin Valley that provides hope, healing, and restoration to survivors of human trafficking. Breaking the Chains has a long-term residential and non-residential facility that provides in depth comprehensive case management, alcohol and drug care, educational services, employment services, counseling, and of course trauma care specifically to adult and juvenile victims. Additionally Debra works with the Fresno Police Departments Trafficking Task force, has a degree in human services, is a alcohol and drug counselor, and a trauma expert. She has notoriety as a passionate community leader who is a proud alumni of the Fresno Chamber of Commerce's Leadership Fresno, Class XXXIII (33), 2018 California State Woman of the year, published author, and most impressively, the proud wife of Mark Rush and the doting mother of seven beautiful children.