Services
Just $50.00 a month makes all of these services possible!
Your monthly commitment makes a bold statement that you have taken a stand against modern day slavery! Thank you for becoming a BTC Freedom fighter!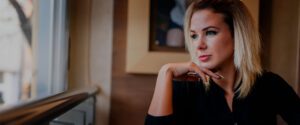 Addiction Treatment Services
Case management is done by an AOD counselor/social worker.
Case Management
All participants are monitored weekly by specialized case management resource personnel.
Long-Term Housing
Participants may be assessed for long-term residential care in our newly opened safe house.
Life Skills Workshops
Weekly courses and activities are provided to promote self-healing, personal growth, and life enrichment.
Education/Job Training
Residential participants or assisted with educational and job placement services in-house.
Legal Advocacy
Court Accompaniment, document assistance, Cease and Desist Letters, Restraining Orders.
Supportive Counseling
We provide on-site and offsite counseling.
Survivor Leadership
This organization is SURVIVOR founded, and SURVIVOR lead.
Therapy
All residential participants receive therapy from a licensed therapist.
Education and Job Support
We assist all participants with all of their educational needs and eventual job readiness and placement.
Transitional Housing
Transitional care is available on site.
Volunteer Opportunities
Your help is needed please contact us directly to find out how you can get involved.