Michael Fagans – photographer | filmmaker | storyteller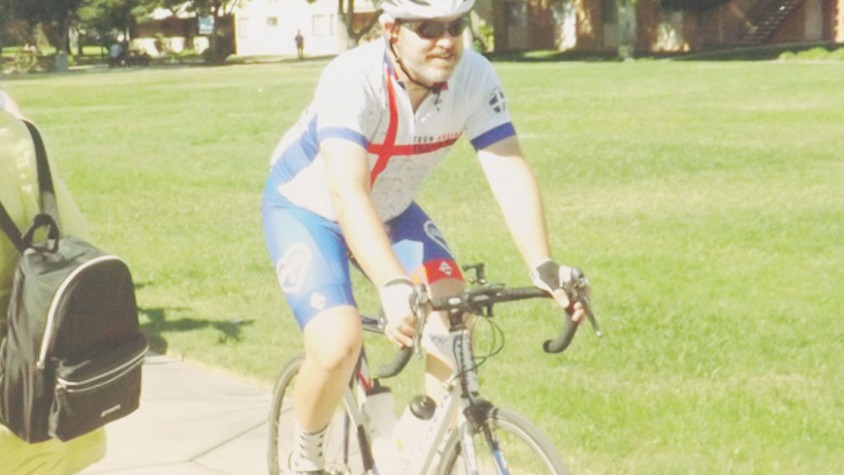 Friends:
Greeting from Oakhurst. I write this still wrapped in my sleeping bag, enjoying the chill in the air, after yesterday's 94 degree ride.
To date we has been on the saddle for 447 miles and we have climbed over 31,000 feet.
More importantly, we have had a human trafficking survivor speak at one of our events, we are almost to 70 riders signing up to join us, more than 2,500 people have watched the documentary The Trafficked Life and we are getting close to raising $34,000 (our goal is $50,000).
One one sense the Tour started 4 months ago as we started showing the film in 15  locations up and down the valley and in another it started when we got on our saddles in Taft.
The one thing we know is that while we get off of our saddles in Modesto the Tour will not end. If anything, this is a very good start to the Tour. Now it is up to us, yourselves and our communities to continue 'the ride.'
We could use your fiscal support as we work to raise $50,000 that will go to 10 groups in the San Joaquin Valley working to end Human Trafficking and help the survivors.
I am humbled to have this opportunity to raise awareness and perhaps spark a lasting change in our world. We are riding as an act of 'tikkun olam,' repairing the world, and I would invite you to join us.
Peace,
Michael Fagans
Tour Coordinator
touragainsttrafficking.org
thetraffickedlife.org